Bathing dogs & other animals
Tuesday, 28 April 2020 | Admin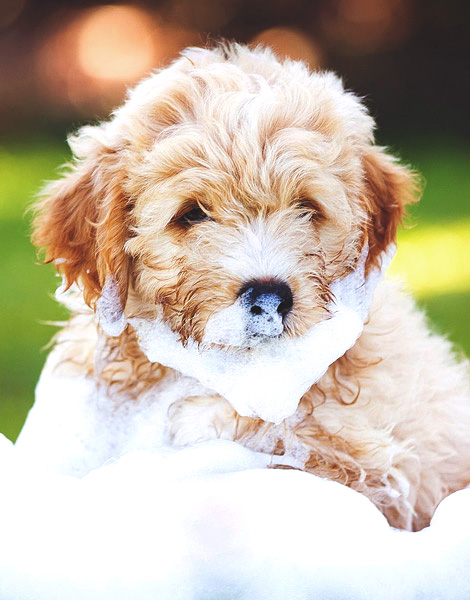 We often get asked which of our products are best for washing dogs, cats (for the braver ones amongst us!) , rabbits, guinea pigs, horses and even chickens.
All our pet shampoos contain neem in gentle, all natural formulations. Neem is well known to support a healthy skin and coat and promote healing and hair regrowth in the case of injury. Frequent use of neem shampoo will not strip the coat of natural oils.
Our standard range of pet shampoos comprises Neem & Coconut, Neem & Rosemary and the ultra mild Neem Puppy. Our most intensely formulated shampoo is the Neem Shield Pet Shampoo which uses the extra potent super critical CO2 extract of neem seed oil instead of neem leaf (this shampoo is not suitable for cats because of its essential oil content).
Using the shampoo is simple, just apply to pre-wetted coat and gently massage in. If possible leave for a while before rinsing off.
For pets with skin conditions we recommend bathing with 1 tablespoonful of neem oil mixed with 1 tablespoonful of neem shampoo in a jug of warm water. If possible leave for about 15 minutes before rinsing off. Ideally repeat this 3 times for the first week and then bathe weekly for a further 3 weeks, then monthly or as required. In between shampoos Neem Shield Spray can be used to maintain protection.
We would love to hear of your experiences with our pet shampoos - please let us know below.