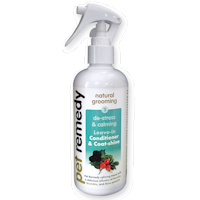 Calming Leave in Conditioner£12.00
A perfect finishing touch to leave your pet with a soft, shiny coat.
A tiny inclusion of pet remedy helps to maintain the calming effect.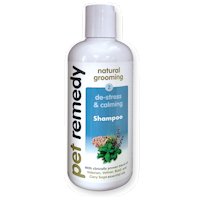 De-Stress and Calming Shampoo£12.00
Naturally derived cleansing and de-tangling agents in all the right proportions for a calming, deep cleaning, yet gentle wash.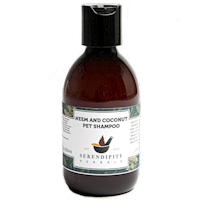 Neem and Coconut Pet Shampoo£7.50 - £25.00
Powerful safe natural formula neem shampoo for the continued protection of your pet.
"This is a really good shampoo, lovely smell. Everyone comments on how beautifully soft my dogs coat is."