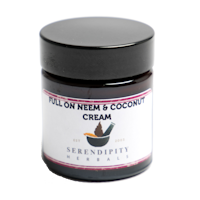 Full on Neem and Coconut Cream£4.00 - £25.00 (61)
The addition of neem leaf to our Neem & Coconut Cream enhances the formula. Neem is soothing for dry, sensitive skin.
"The backs of both my hands were red, dry, cracked and bleeding.A few applications of this wonderful cream and they are now completely better. It's miraculous!"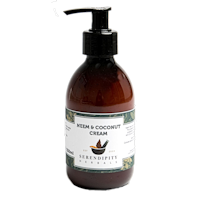 Neem and Coconut Cream£12.50 - £22.50 (13)
This triple combination neem cream is also easily absorbed, leaving the skin feeling smooth but not greasy or sticky.
"I've tried so many creams from the doctors to help my psoriasis but this seems to have helped most."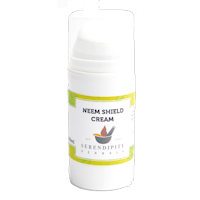 Neem Shield Cream£9.99 - £30.00 (15)
Perfect for outdoor types, this is our most intensive neem cream formula, containing supercritical neem seed extract.
"Brilliant stuff! Light, non-greasy, smells great and hasn't irritated my very sensitive skin at all."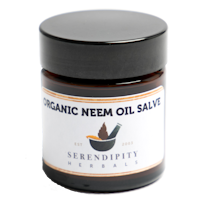 Organic Neem Oil Salve£4.00 - £10.00 (17)
This intensive salve is great for those working outdoors!
"I use this ointment for just about anything and everything! Sore, cracked lips. Cracked heels, cuts and bruises and blisters and pimples - you name it I put this stuff on it!! Really aids very fast healing! "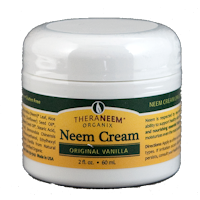 TheraNeem Cream Original Vanilla£10.99 (5)
Neem calms and moisturizes even the most sensitive skin. This cream has a luxurious silky-smooth feel, and is enriched with Jojoba Oil and Shea Butter.
"Fabulous for my skin, even seems to be smoothing out some wrinkles!"