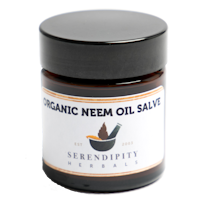 Organic Neem Oil Salve£4.00 - £10.00 (11)
This intensive salve is great for those working outdoors!
"I use this ointment for just about anything and everything! Sore, cracked lips. Cracked heels, cuts and bruises and blisters and pimples - you name it I put this stuff on it!! Really aids very fast healing! "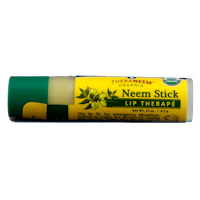 TheraNeem Neem Stick£4.99 (6)
Not just for lips - a handy 'neem on the go' option!
"I use it on my lips all the time but also on athletes foot, hangnails, paper cuts, spots, insect bites and I've been told it works wonderfully on cold sores. Couldn't bear to be without it."

Neem Body Butter£12.99 (4)
Neem Body Butter offers a concentrated plant-based formula to protect, repair and moisturize face and body.
"I adore these body butters, such luxury to slap it on dry skin after your bath, no more flaking and peeling"