Neem Shield Pet SprayFrom: £12.50
Harnesses the properties of neem to help protect your pet!
"Very pleased with the product. I was pleased to find a natural alternative to the chemical treatments I had been using"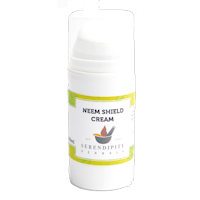 Neem Shield CreamFrom: £9.99
Perfect for outdoor types, this is our most intensive neem cream formula, containing supercritical neem seed extract.
"Brilliant stuff! Light, non-greasy, smells great and hasn't irritated my very sensitive skin at all."
Utility Grade Neem OilFrom: £6.98
100% pure, cold pressed, organic Neem Oil. Available in various sizes.
"I am very pleased with Neem oil, has worked really well and would recommend it to anyone"