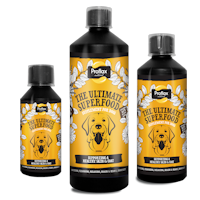 Proflax Skin & Coat£13.95 - £36.95
Ideal for dogs that suffer from seasonal allergies, have dry skin, dull coats, moult excessively or are trapped in an emotional cycle of nibbling & scratching. Also ideal to support general skin & coat health.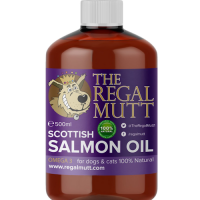 Salmon oil for dogs and cats£9.95
100% Natural Scottish Salmon Oil for dogs and cats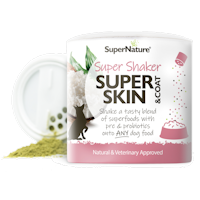 Super Shaker Super Skin & Coat£10.99 £7.99
Our Super Shaker for Skin & Coat is a natural blend of air dried lamb with flaxseed, coconut and brewer's yeast to help maintain a healthy, glossy skin & coat. For dogs & cats.