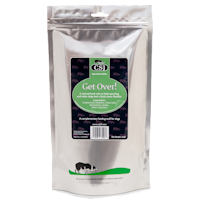 Get Over!£16.50
'Get Over!' has been formulated for the very active or more mature dog that is starting to shows of old age.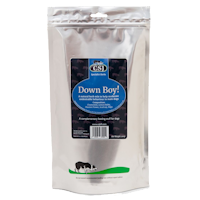 Down Boy!£13.50
'Down Boy!' naturally helps to suppress the sexual drive in male dogs.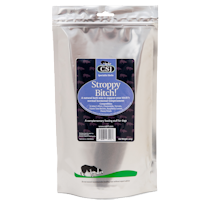 Stroppy Bitch!£13.50
Totally natural product to help bitches experiencing hormonal temperament problems.

Come On!£13.50
Formulated using human grade herbs to give your dog a 'boost'- whether it be energy or general condition.

Go On!£13.50
Dogs competing in sports such as agility, flyball, working trials or dogs working under 'harsh' weather conditions e.g. sled dogs and sheepdogs could all benefit from 'Go On!'

Steady!£13.50
'Steady!' is a natural, complementary feeding stuff that in on-going trials has proved helpful to dogs suffering from hysterical problems