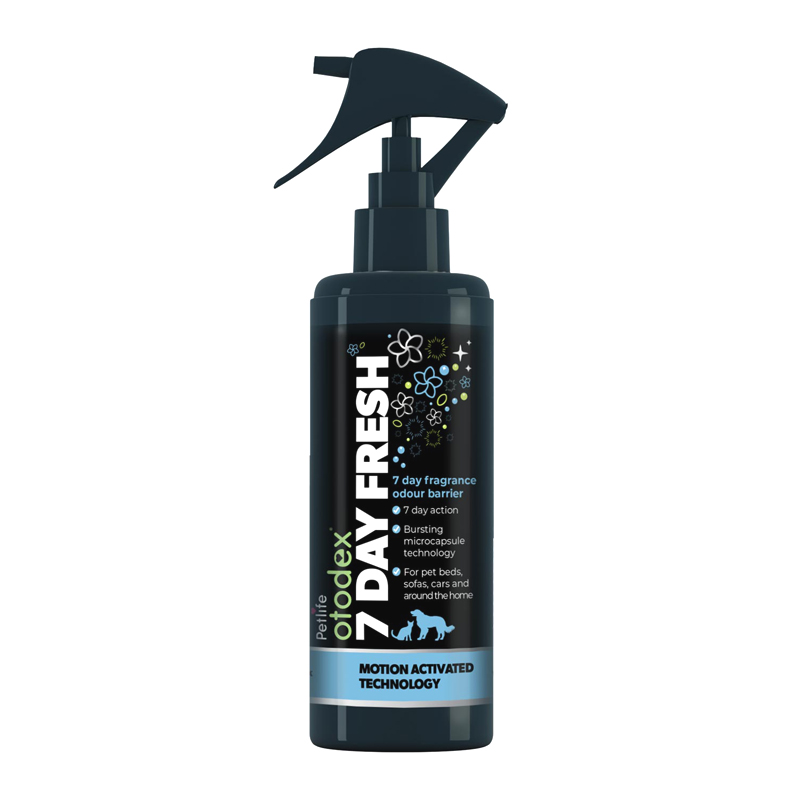 Petlife 7 Day Fresh Odour Eliminator£9.99
7 DAY FRESH is a microcapsule technology 7 day fragrance odour barrier. It works 24/7 to neutralise bad odours and replace them with a long lasting fragrance.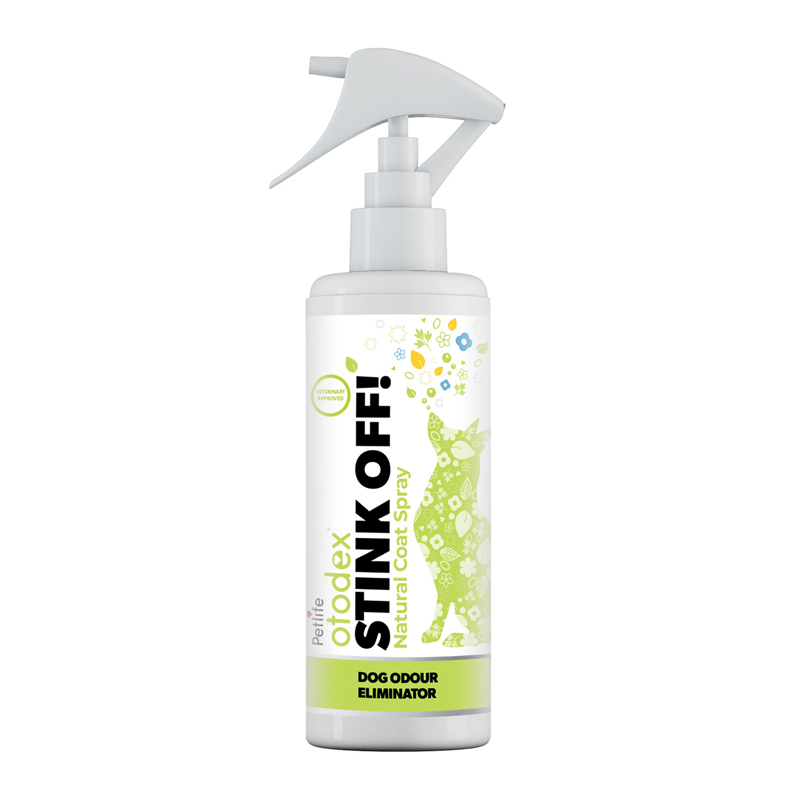 Petlife Stink Off Natural Coat Spray£9.99
NEW Otodex® STINK OFF NATURAL COAT SPRAY works on contact with bad odours, forming a harmless, neutral molecule to completely eliminate the odour. This is achieved by combining 100% natural renewable and sustainable plant extracts that are scientifically proven to work. For dog urine, faeces, damp dog smell, fox poo and other really tough odours.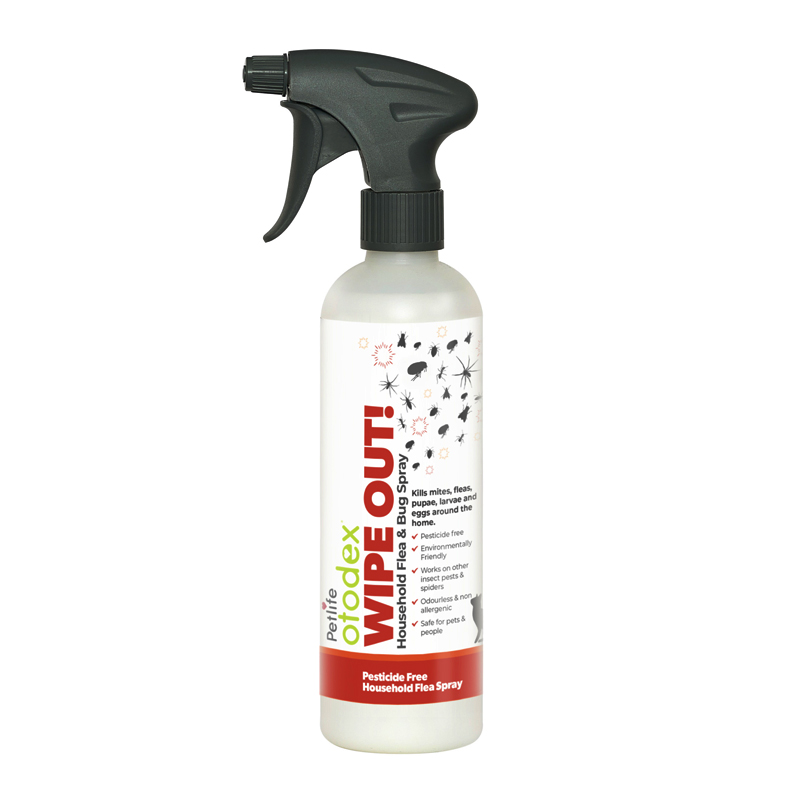 Petlife Wipe Out Household Flea Spray£10.99
Wipeout Household Flea Spray is an innovation in the environmental treatment of fleas. The spray is suitable for bedding and carpets. Do not use on animals. Adult fleas are rendered permanently immobile and the eggs and pupae are prevented from hatching. This breaks the life cycle and prevents re-infestation.