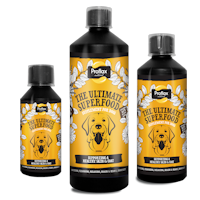 Proflax Skin & Coat£13.95 - £36.95
Ideal for dogs that suffer from seasonal allergies, have dry skin, dull coats, moult excessively or are trapped in an emotional cycle of nibbling & scratching. Also ideal to support general skin & coat health.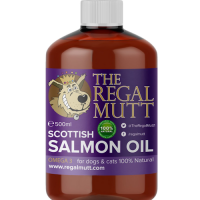 Salmon oil for dogs and cats£9.95
100% Natural Scottish Salmon Oil for dogs and cats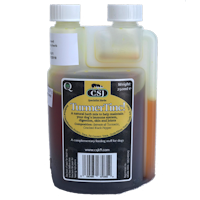 TurmerTinc Herbal Tincture£16.85
At last there is a non-messy,highly effective turmeric tincture for dogs. Specially formulated by scientists and herbalists, new CSJ TurmerTinc! is made from high quality Turmeric with added Cracked Black Pepper in a simple-to-feed form. No mixing, no mess. Just simply pour a tiny daily amount on to your dog's dinner to deliver the many powerful benefits. 1ml per 10kg bodyweight.