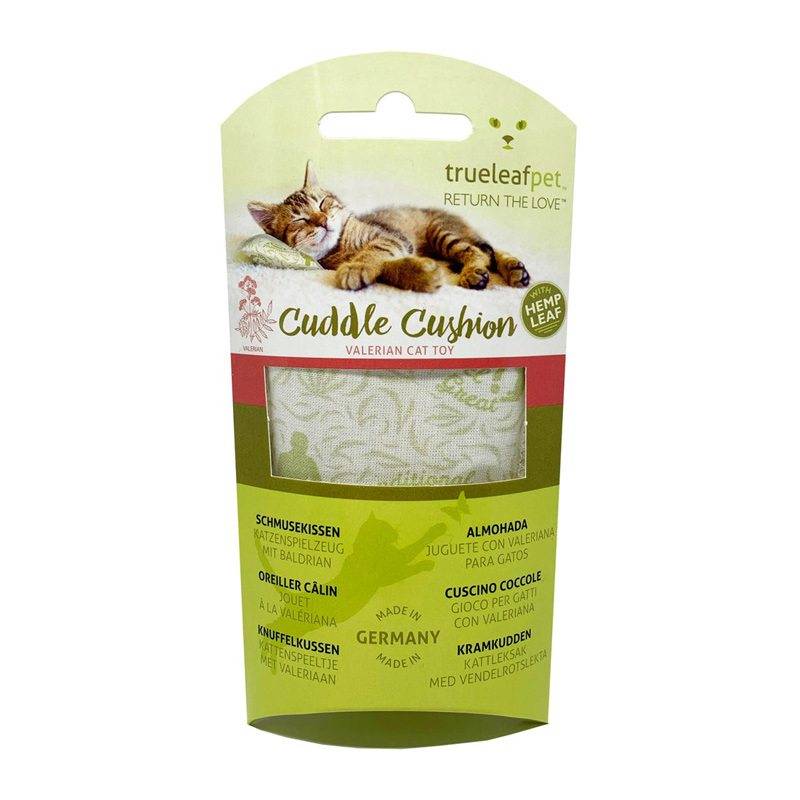 Developed to provide hours of fun and activity for your cat
Made from a special cotton fabric with a blend of hemp leaf and Valerian
Studies show Valerian can help relax both pets and humans
Helps reduce the amount of time it takes to fall asleep
---
Helps keep teeth clean and supports the reduction of tension
Contains hemp leaf and ground hemp seed which contains omega 3 fatty acids
Grain free, no added sugar, no artificial colours or flavouring
Contains 7 sticks per bag or four 7 stick bags in mutlipack
Brilliant product. The dogs love them and it really does calm my boy down.
---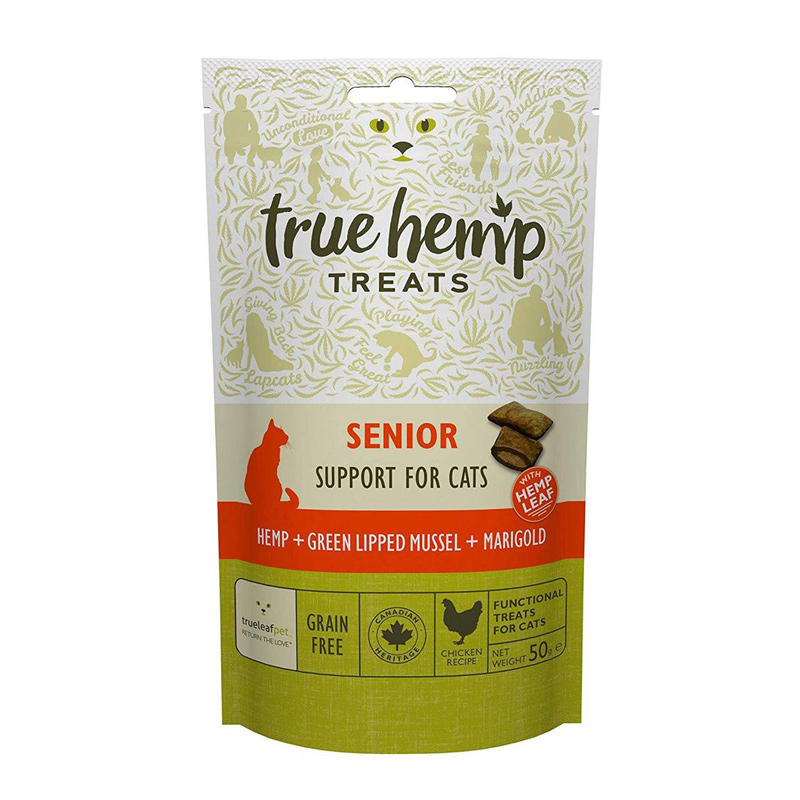 An innovative senior formula to support cats over 7 years of age
This unique formulation incorporates hemp and other active ingredients
With omega 3 fatty acids and a source of protein and dietary fibre
and marigold extract - a source of antioxidants and lutein
---
Hemp leaf and ground hemp seed containing omega 3 fatty acids
Green lipped mussel from New Zealand, known to support hip and joint function
Grain free, no added sugar, no artificial colours or flavouring
Contains 7 sticks per bag or four 7 stick bags in mutlipack
My dog had one and was bouncing about like a puppy again!
---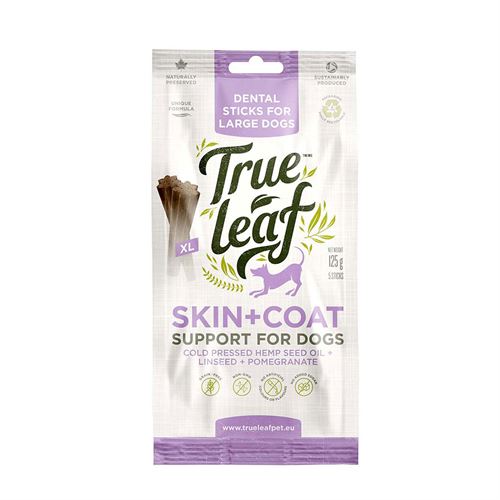 Ground hemp seed and hemp seed oil, sources of Omega 3
Ground flax seed, a natural source of Alpha Linolenic acid (ALA)
Salmon oil, a marine source of Omega 3 fatty acids DHA and EPA
Dried pomegranates, a natural source of antioxidants
---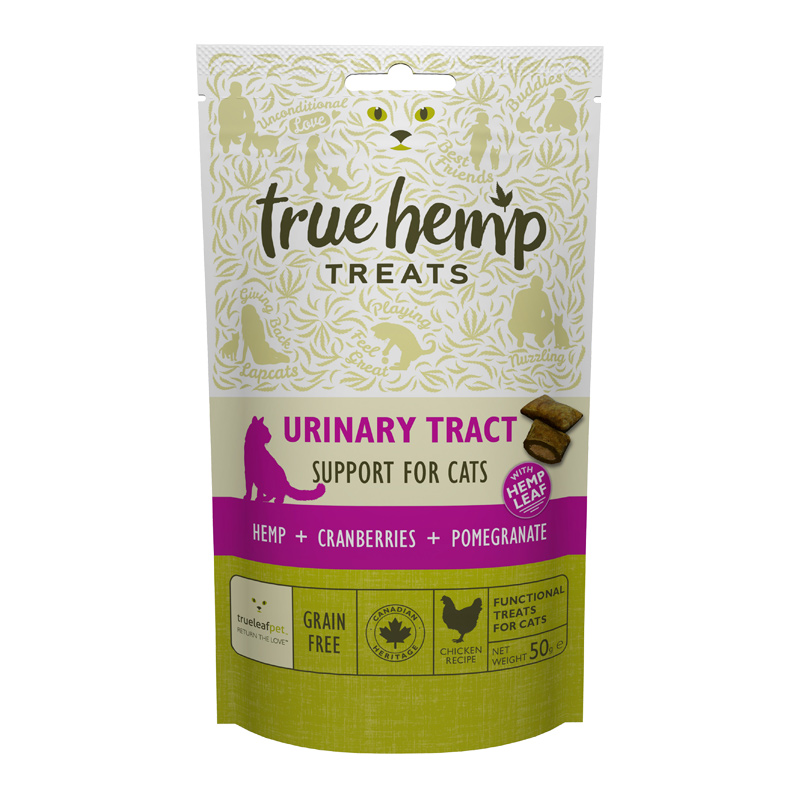 This formula contains hemp leaf for calming support
With omega 3 fatty acids and a source of protein and dietary fibre
Cranberries and pomegranates promote normal urine PH levels
Treats in a format that cats love - crunchy outside and a soft inside
---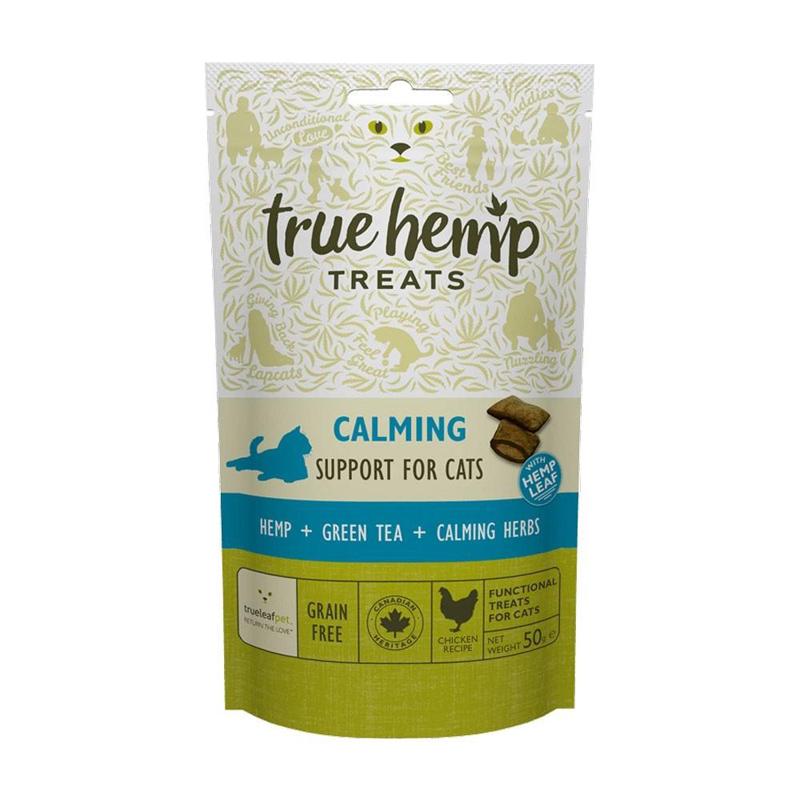 Helps reduce tension and bring calmness to our most sensitive companions
Contains green tea for natural calming support
And naturally calming herbs chamomile and lemon balm
Treats in a format that cats love - crunchy outside and a soft inside
---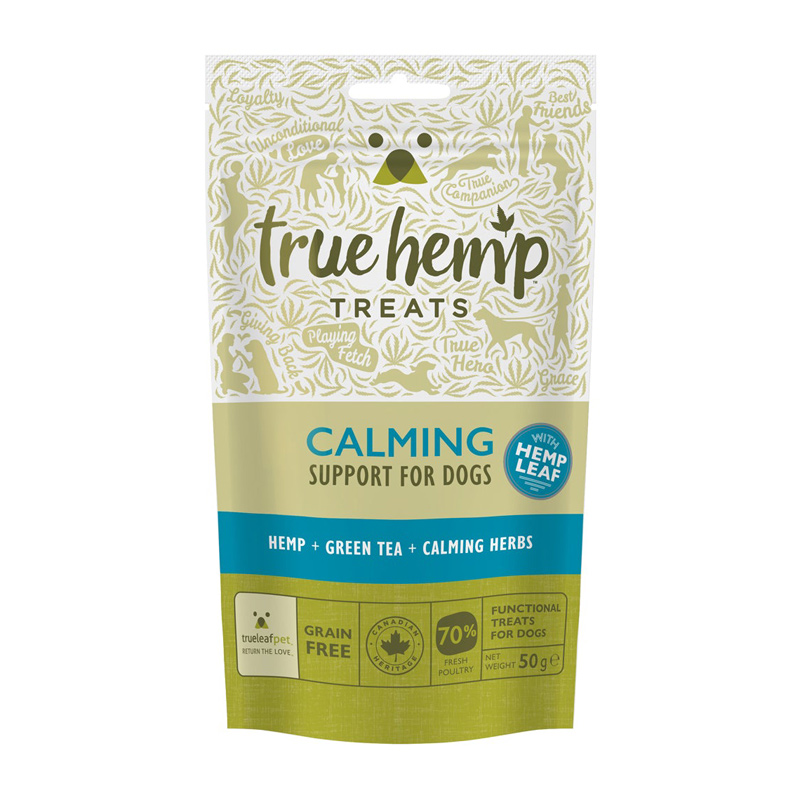 This unique formulation combines hemp seed with active ingredients
Hemp seed supports normal healthy brain activity and nerve function
Omega 3 fatty acids support healthy cognitive function
No added sugar, grain free, no artificial colours or flavours
---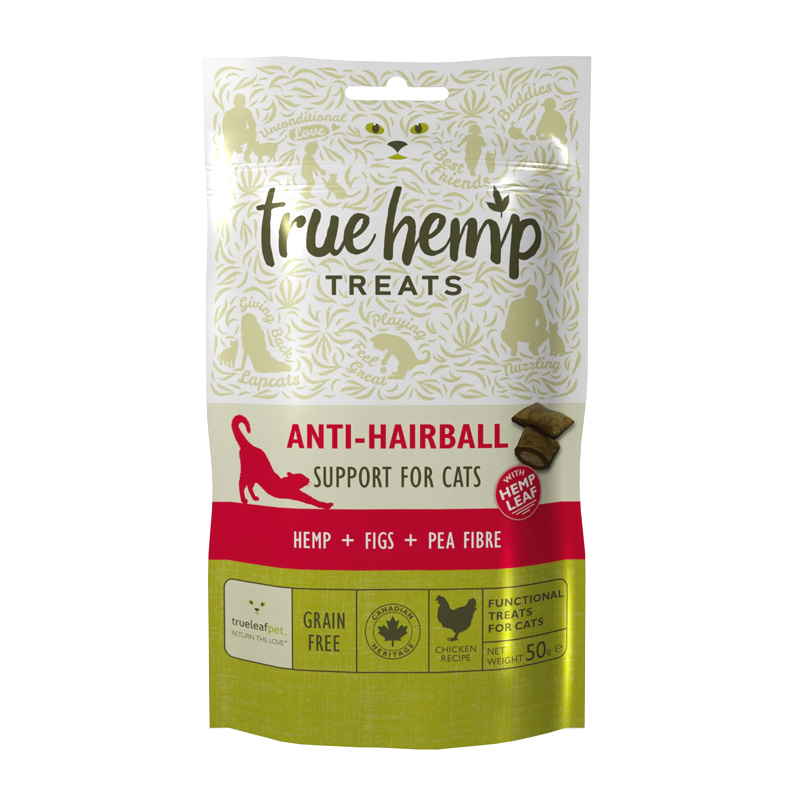 Treats in a format that cats love - crunchy outside and a soft inside
Contains hemp and other natural ingredients for your cat's health
Ground hemp seed is a source of dietary fibre
Figs and pea fibre to help maintain healthy digestion
---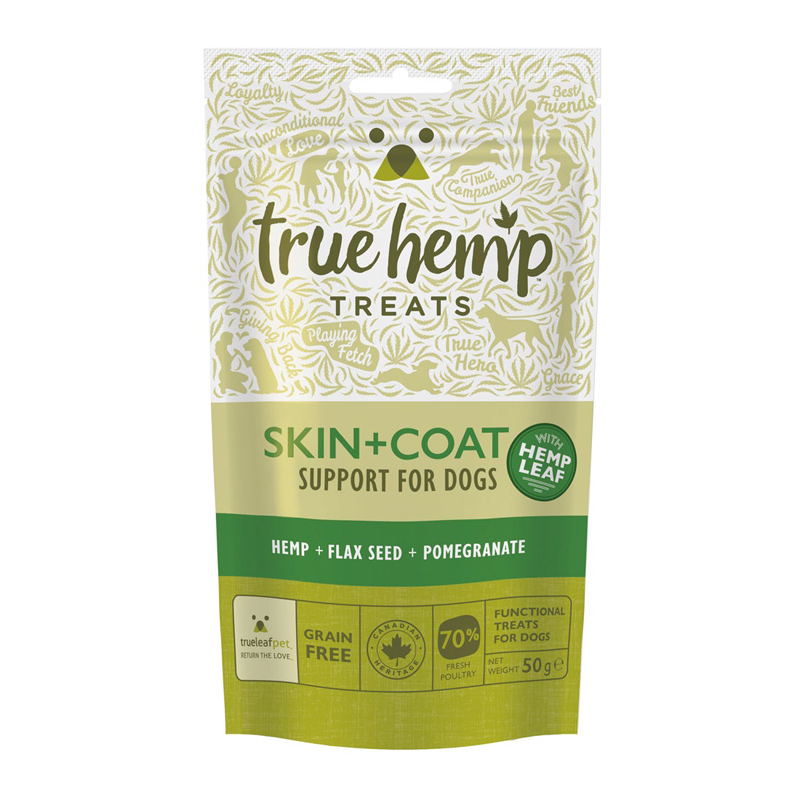 Contains a unique blend of ingredients high in Omega 3 fatty acids
Rich in hemp leaf, ground hemp seed and hemp seed oil
Ground flax seed - a natural source of Alpha Linolenic acid (ALA)
Salmon oil a marine source of Omega fatty acids DHA and EPA
---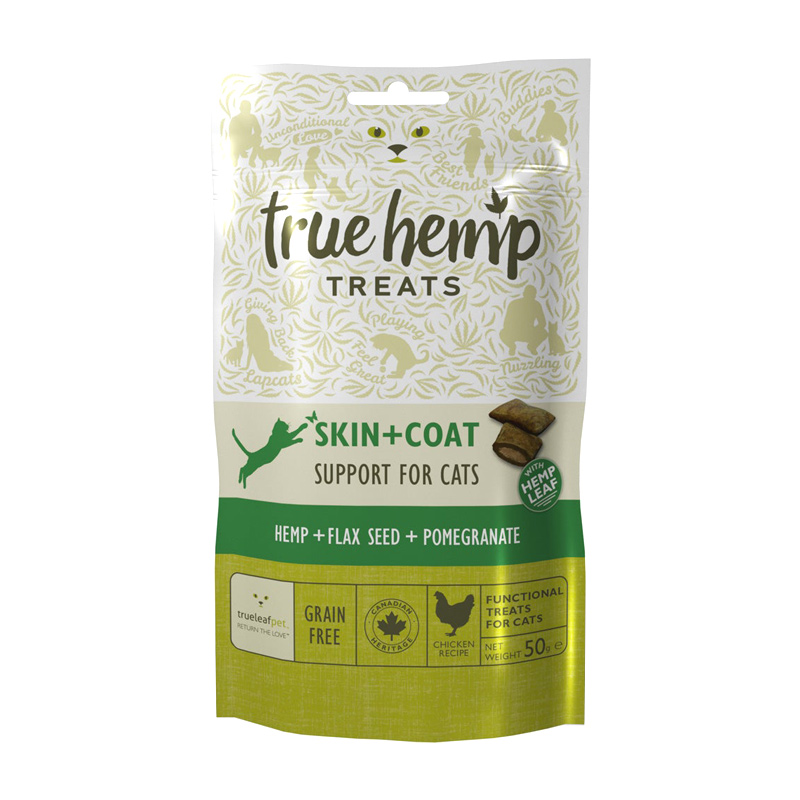 Ground flax seed, a natural source of Alpha Linolenic acid (ALA)
Contains salmon oil, a source of Omega 3 fatty acids DHA and EPA
With dried pomegranate, a natural source of antioxidants
Treats in a format that cats love - crunchy outside and a soft inside
---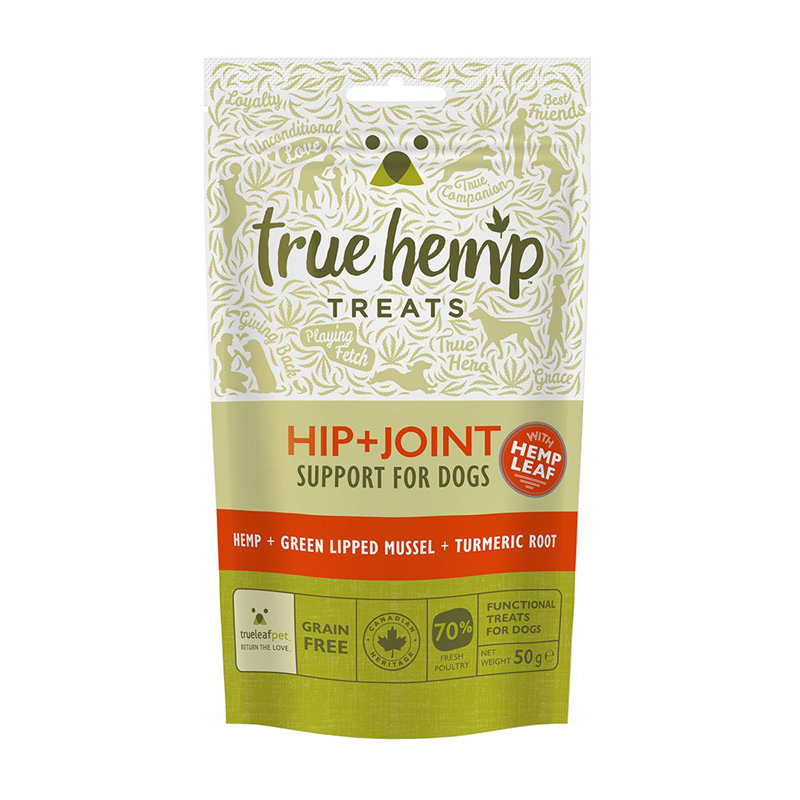 Contains hemp seed that enhances healthy joint fluid viscosity
Ease joint stiffness due to normal daily exercise and activity
Helps to help maintain cartilage and connective tissue
No added sugar, grain free, no artificial colours or flavours