Neem Shield Pet SprayFrom: £12.50
Harnesses the properties of neem to help protect your pet!
"Very pleased with the product. I was pleased to find a natural alternative to the chemical treatments I had been using"
Neem Shield Pet Saver Pack£22.00
Value added pack! Neem Shield Pet Shampoo and Neem Shield Spray
"can't believe how good it is. Instant shine, and they smell wonderful !"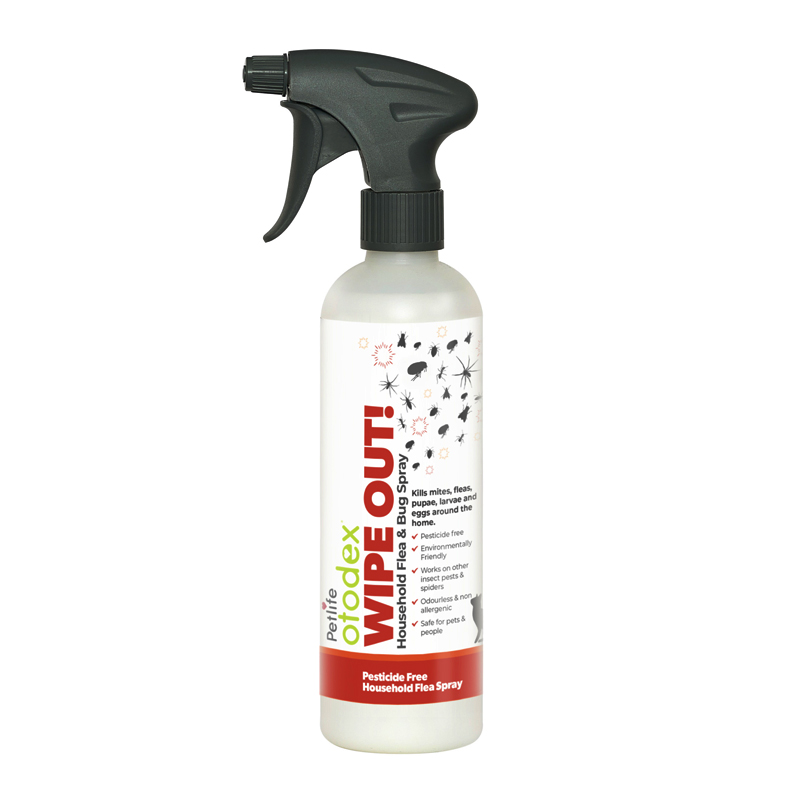 Petlife Wipe Out Household Flea Spray£10.99
Wipeout Household Flea Spray is an innovation in the environmental treatment of fleas. The spray is suitable for bedding and carpets. Do not use on animals. Adult fleas are rendered permanently immobile and the eggs and pupae are prevented from hatching. This breaks the life cycle and prevents re-infestation.
Neem Pet Dusting PowderFrom: £7.99
100% natural, gentle, absorbent powder (Talc free) - harnessing the traditional use of neem leaf to calm & soothe minor skin rashes & irritation.
"brilliant!"