A completely natural way to help your pet feel calmer and happier
Made from a soothing blend of natural plant extracts
These tablets promote a calming effect without causing drowsiness
Can be used safely on all breeds and ages of cats and dogs
---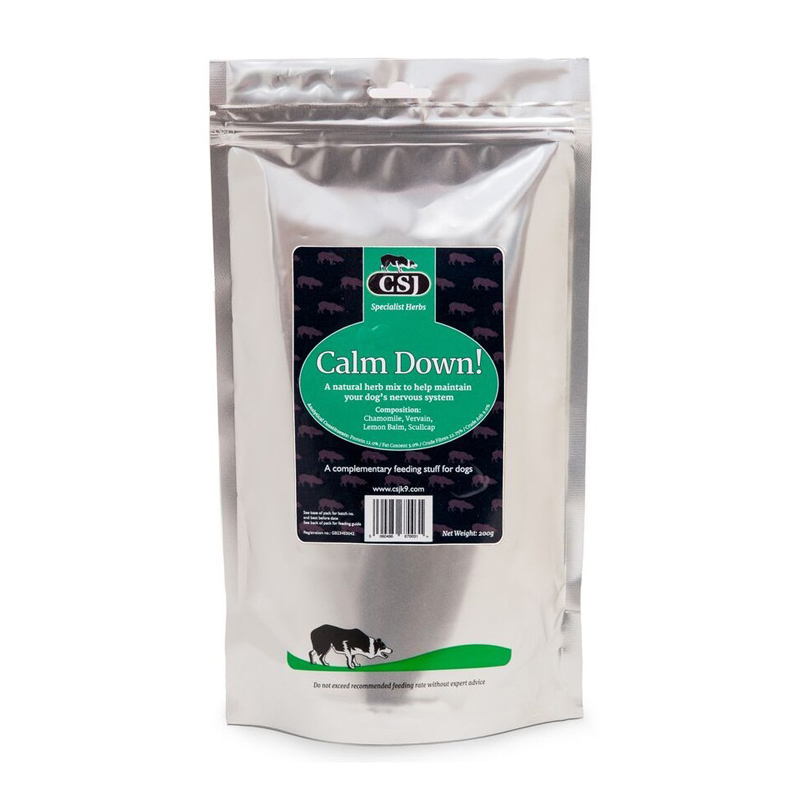 Ideal for nervous dogs in the weeks leading up to bonfire night
Beneficial for trials dogs, improving focus and concentration
Gentle calming formula for nervous, anxious and aggressive tendencies
200g mix dried herbs in foil pouch
---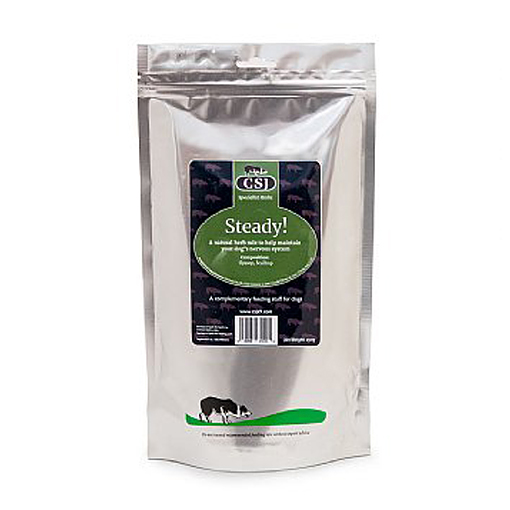 A natural blend of skullcap and hyssop
For anxious, stressed, nervous, or over-reactive dogs
Helps re-balance the nervous system and helps build strength after illness
An excellent nerve tonic, specific use in helping hysterical states
---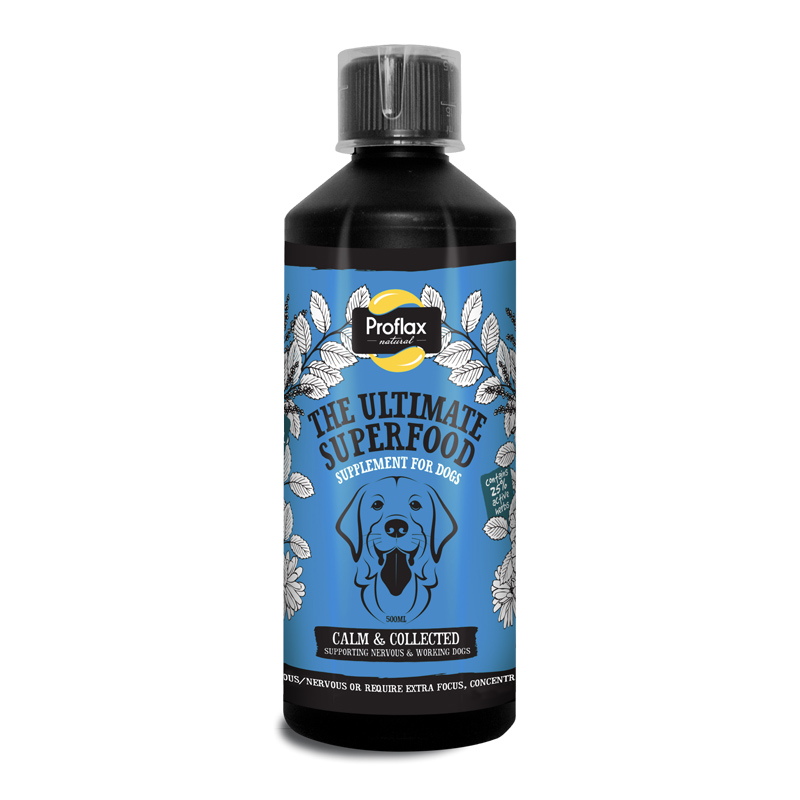 100% natural holistic supplement to keep your dog calm and relaxed
Natural, calming herbs that are effective and won't cause drowsiness
Visible benefits can be seen in as little as 7 days in some dogs
Ideal for dogs who are nervous by nature, have separation anxiety, etc.
---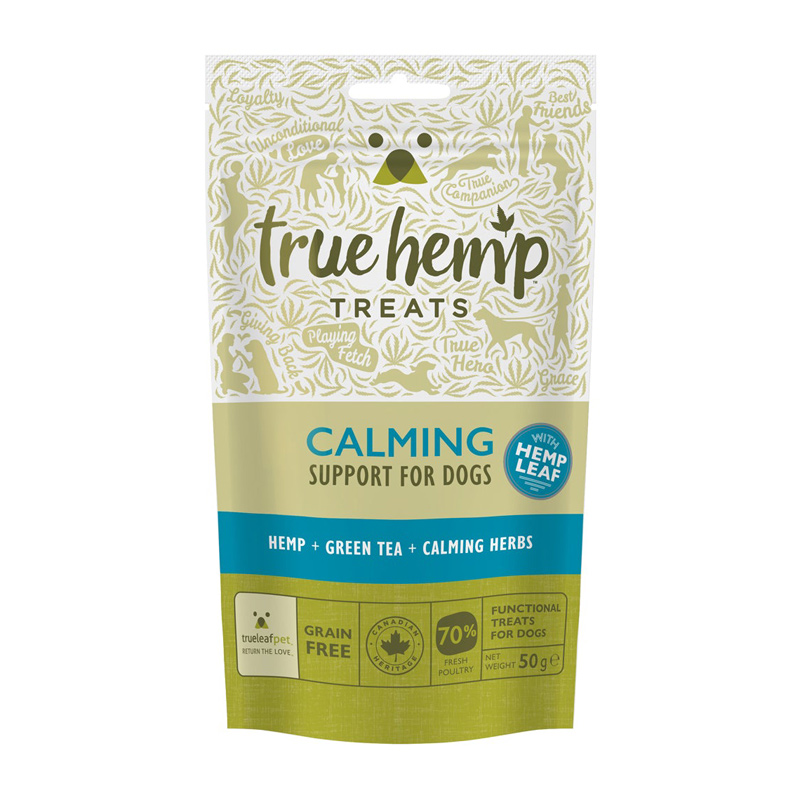 This unique formulation combines hemp seed with active ingredients
Hemp seed supports normal healthy brain activity and nerve function
Omega 3 fatty acids support healthy cognitive function
No added sugar, grain free, no artificial colours or flavours
---
Helps keep teeth clean and supports the reduction of tension
Contains hemp leaf and ground hemp seed which contains omega 3 fatty acids
Grain free, no added sugar, no artificial colours or flavouring
Contains 7 sticks per bag or four 7 stick bags in mutlipack
Brilliant product. The dogs love them and it really does calm my boy down.
---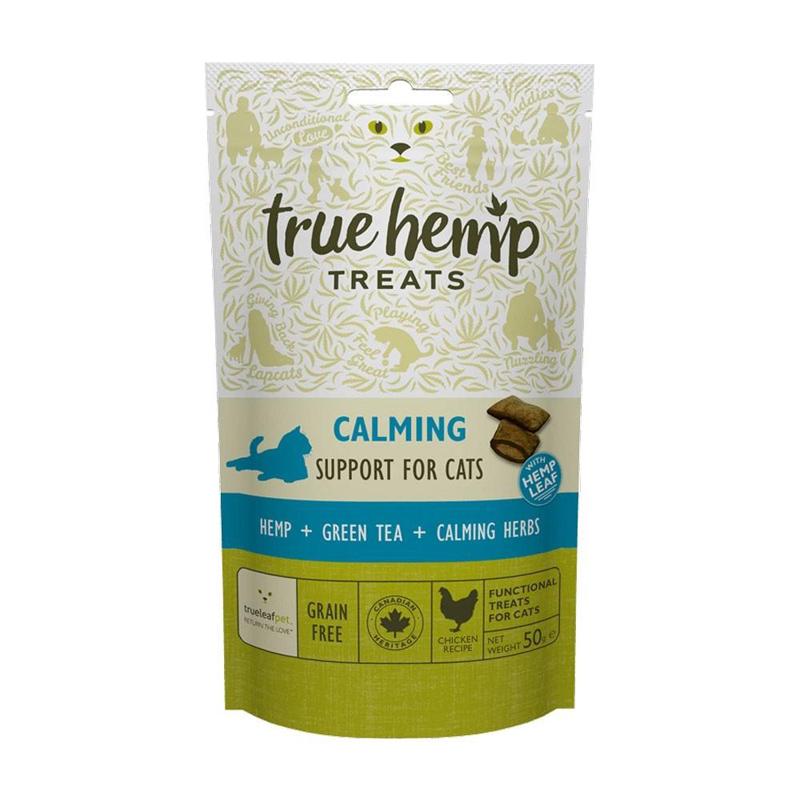 Helps reduce tension and bring calmness to our most sensitive companions
Contains green tea for natural calming support
And naturally calming herbs chamomile and lemon balm
Treats in a format that cats love - crunchy outside and a soft inside