Minor Infections, Cuts & Grazes
What to use and when?
Some superficial wounds just need cleaning and disinfecting. Cleaning the area with salt water (1/2 tsp salt in a cup of warm water (ideally boiled and cooled)) is always a good first aid measure. Creams and gels can help protect damaged skin on areas with little hair, salves and balms are easier to use on the paws. These will protect the area while the skin heals. Very fresh and superficial cuts can simply be disonfected with Leucillin or colloidal silver. For areas that are sore and sticky, like lip folds or skin folds, powders with neem are the best option and neem will also discourage fly-strike in rabbits and livestock. Most superficial uncomplicated cuts and wounds heal within 10 days, if you are worried about your pet, consult with your vet.. Dr S Reynolds Dr VetMed MRCVS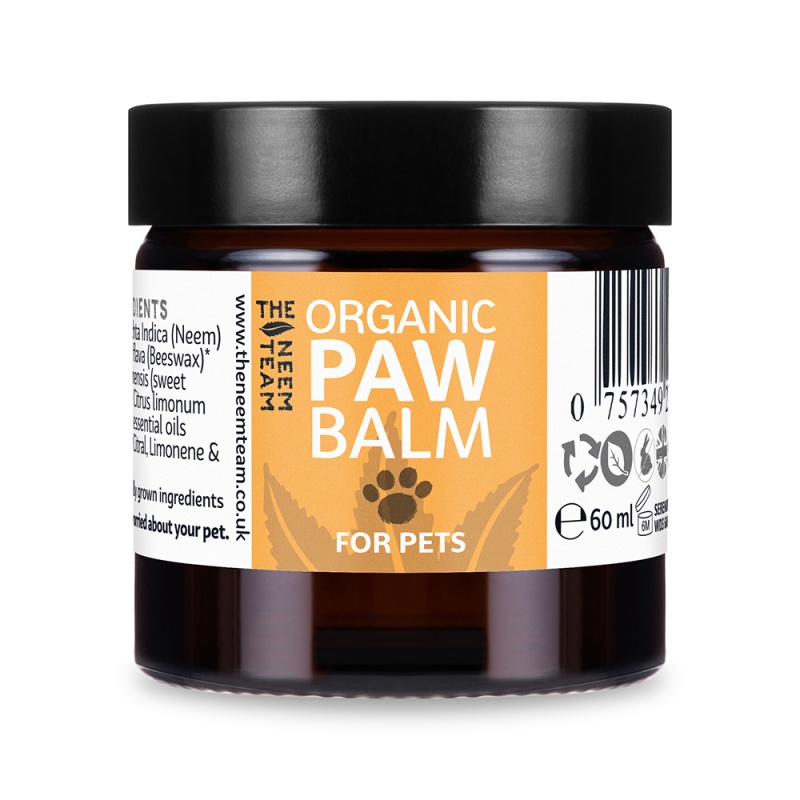 Neem Paw Balm will soothe and heal cut, sore or dry paws
Keeps pads soft and supple
Combats nail infections and helps nail growth
Apply liberally to underside of paws, nails and skin as often as necessary and before walks
I was trying many other balms for my Dobbie girl but nothing really worked as good as this Paw Balm.
---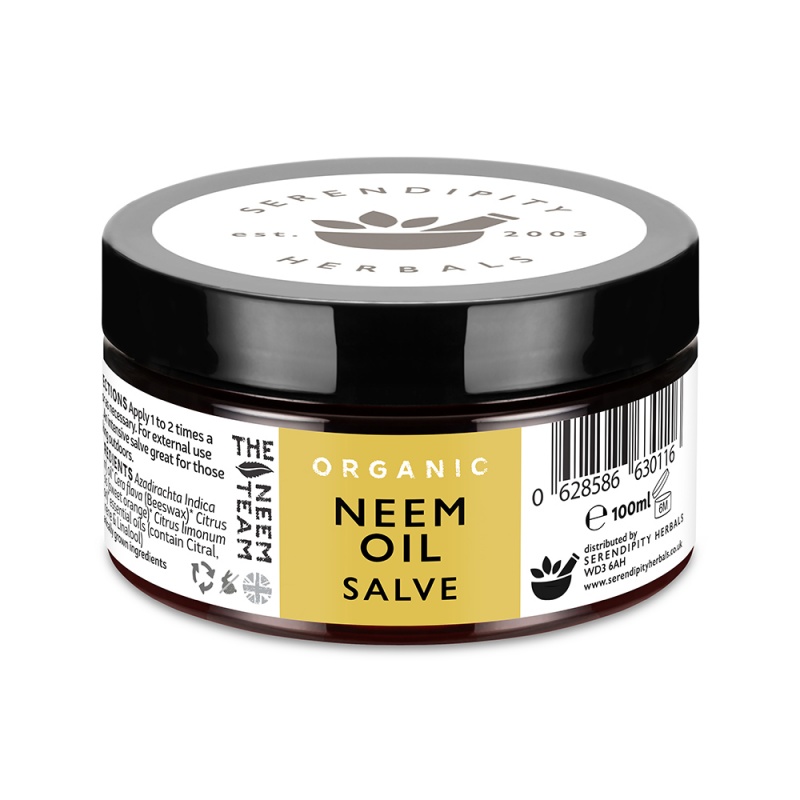 Intensive salve great for gardeners, outdoors types and people working in challenging environments
Protects, hydrates and heals chapped and chafed faces and hands
Can also be used for minor infections, athletes foot and runners itch
Great for humans and pets alike - Available in 30ml, 60ml or 100ml
---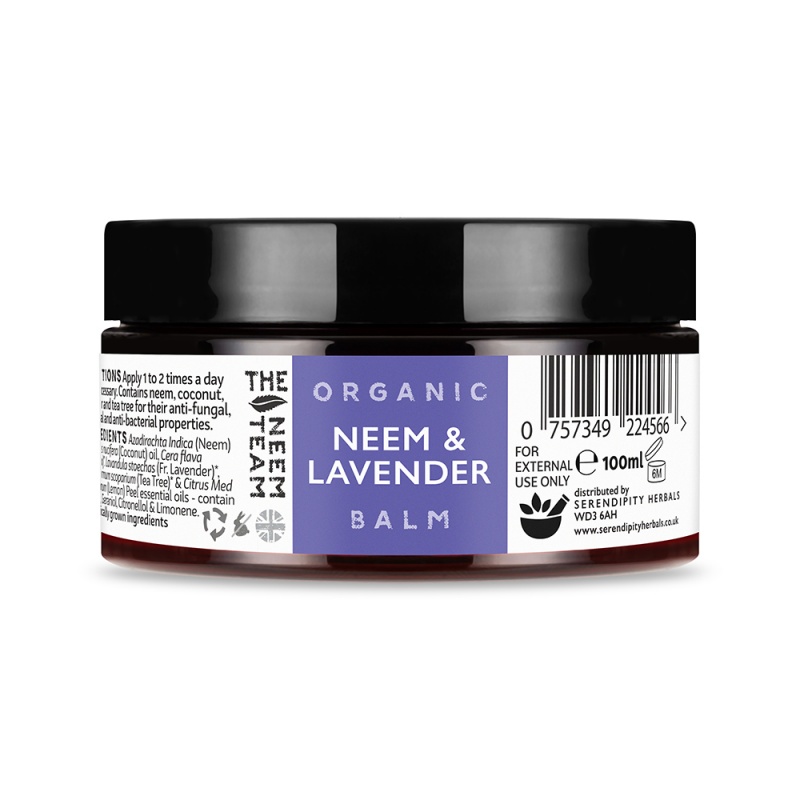 Organic balm with Neem, Coconut oil and lavender
Antiseptic, healing and moisturising
Use on skin blemishes, acne and insect bites
Protects and deodorises hands and feet
---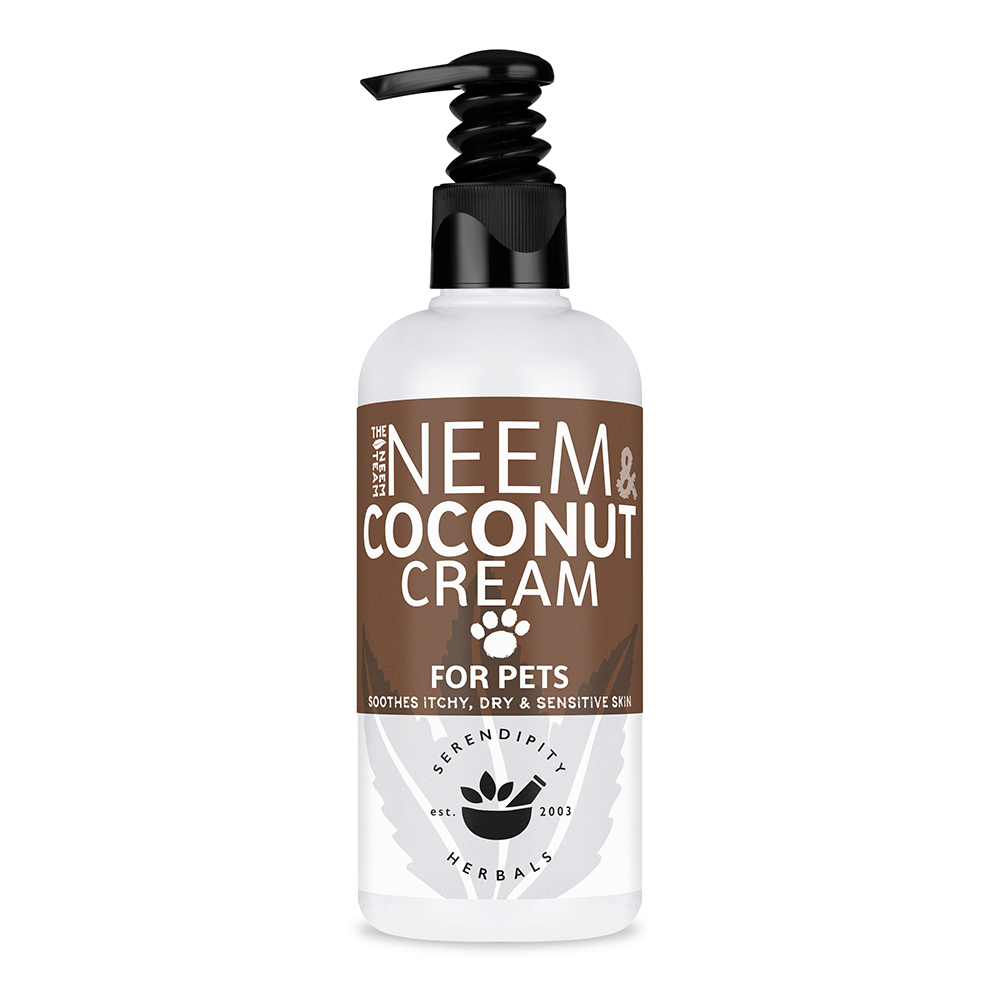 Easily absorbed, non-greasy cream
Neem leaf extract is protective and antiinflammatory for dry, sensitive skin
Coconut is rich in nutrients essential for skin repair and rehydration
Vitamin E is a natural anti-oxidant for skin protection and repair
---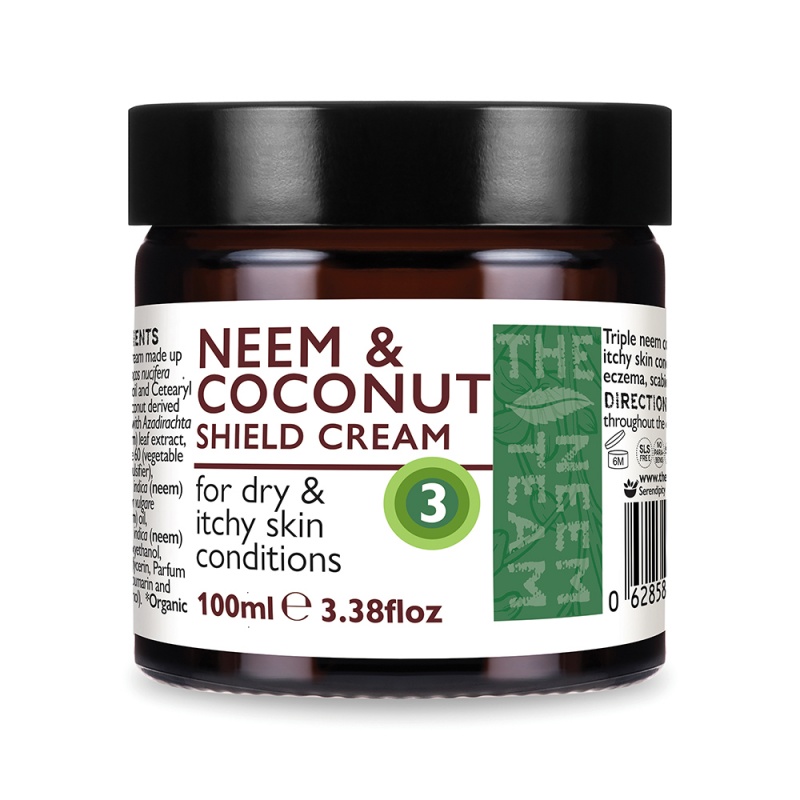 Your skin will love this intensive cream, with concentrated neem leaf supercritical extract!
Particularly indicated for dry and itchy skin conditions
Can help alleviate symptoms of eczema, prsoriasis, scabies, shingles and viral skin conditions
No paraffin-derived ingredients, No synthetic colours
No animal-derived ingredients, Never tested on animals, Vegan-friendly
---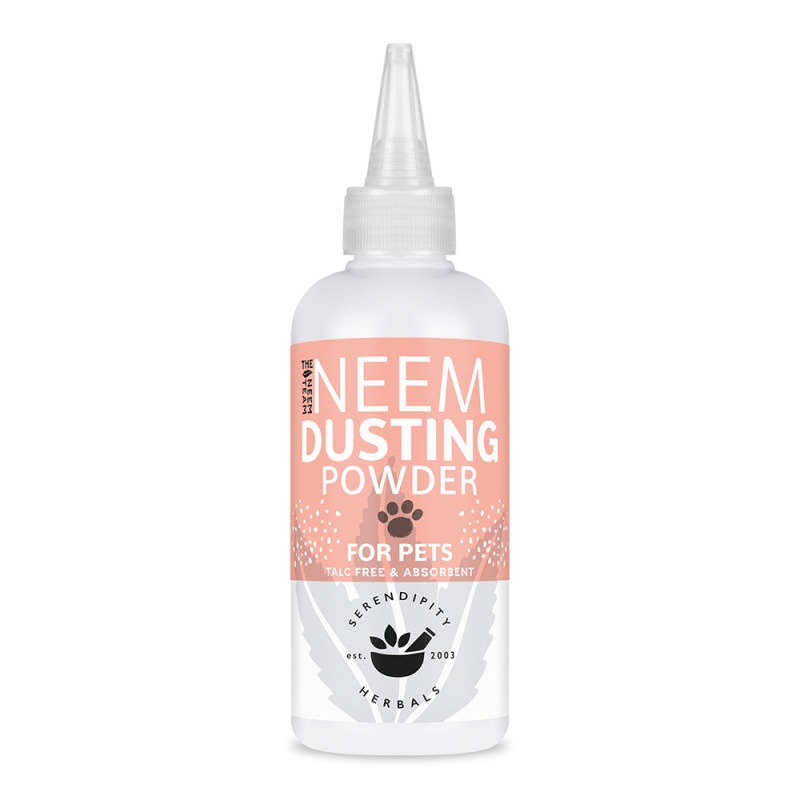 Neem leaf and kaolin to calm and soothe minor skin rashes and irritation
Organic fair-trade neem leaf and pharmaceutical grade british Kaolin clay
An ideal flea-deterrent for pets that don't like water
Can be sprinkled on bedding and in nest boxes for added flea and mite repellency
This dusting powder really helps my dog with his itchy paws, rub or dust on to skin and within minutes he's not itchy. Great for grass mites and any biting insects as they don't like the Neem. I have a much happier pooch now.
---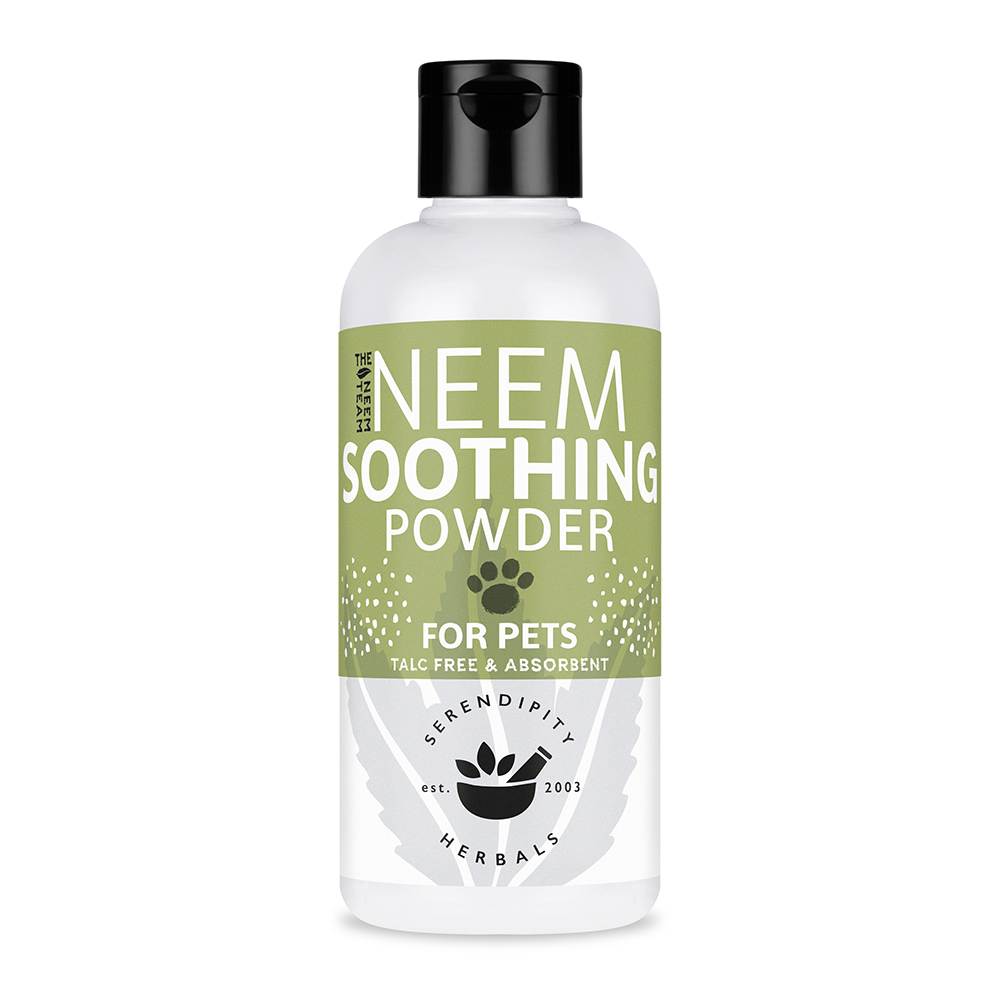 Contains organic neem leaf and highly toxin-absorbing Bentonite clay
100g bottle and 75g pouch refill
Calms and soothes the gut by absorbing toxins
Can also be used to soothe sore skin- especially useful for weeping sores/acute wet eczema
---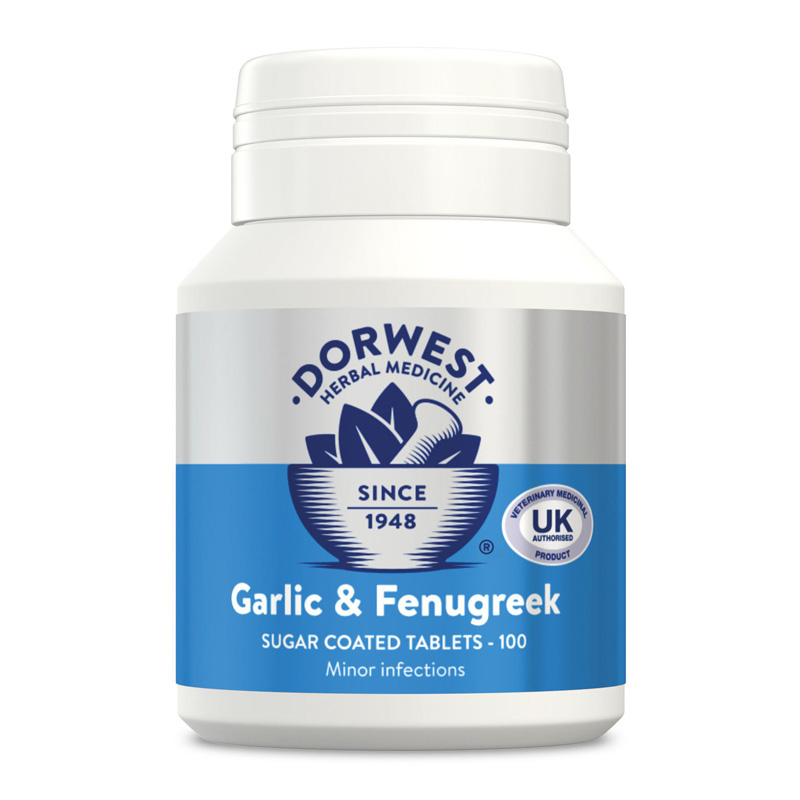 For the symptomatic relief of skin conditions, arthritis, coughs, and infections
Can be used long-term to help your pet's immune system and keep your pet feeling their best
Dosage 2 per 10kg initially, 1 per 10kg maintenance
Give daily, half in the morning and half in the evening
---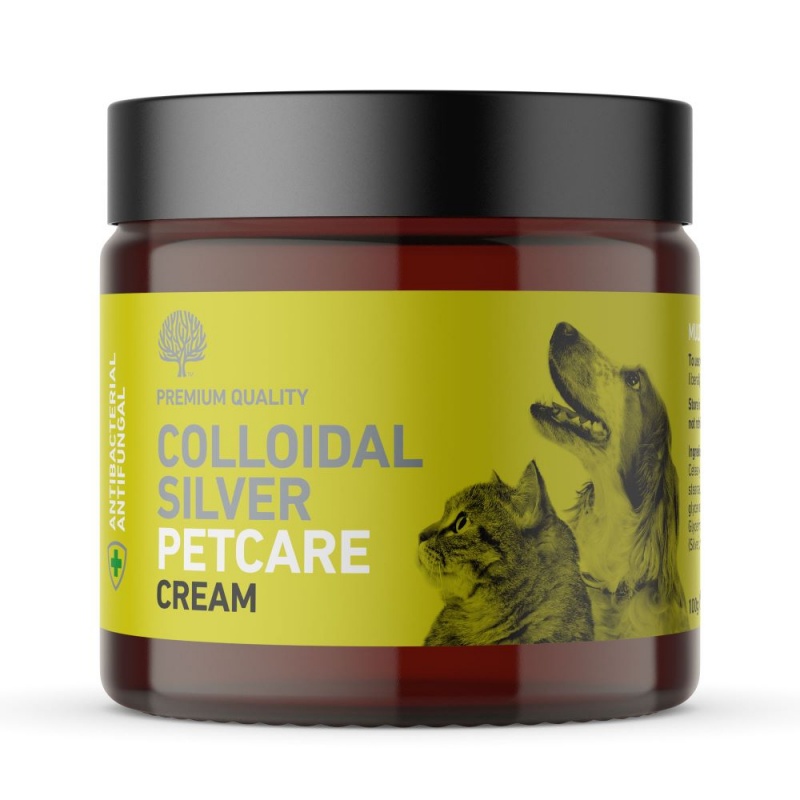 Colloidal Silver and coconut oil are naturally antibacterial and antifungal
Use for a wide range of skin conditions including dry skin
Clean affected area and apply silver cream liberally
For best results spray with Colloidal Silver spray first
---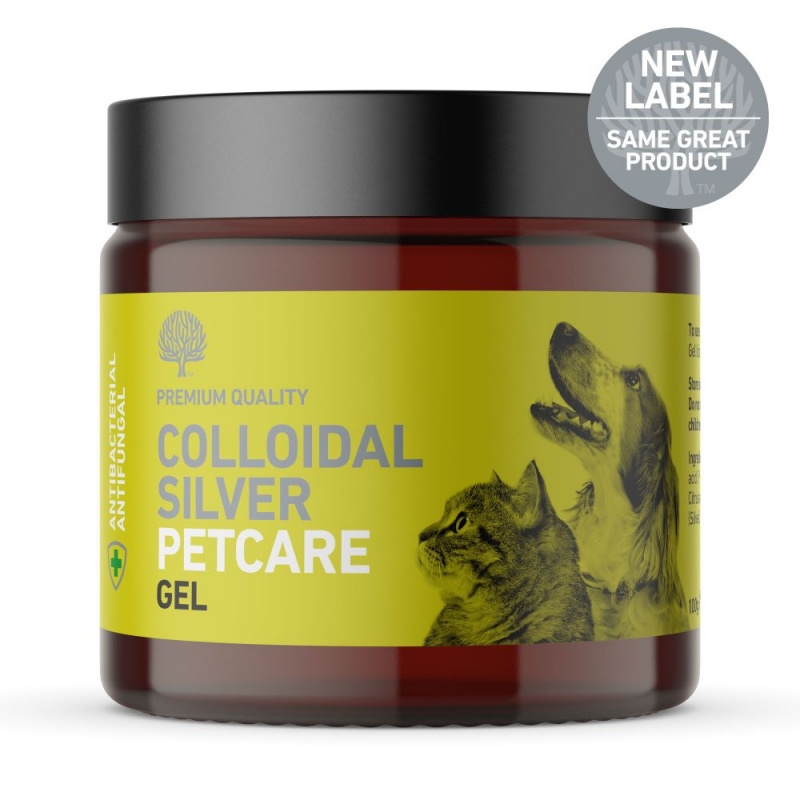 Intensive natural skin care for your pets with colloidal silver
Colloidal Silver is antiviral, antibacterial and antifungal
The 20ppm gel formulation easily adheres to your pet's affected skin
Clean affected area and apply silver gel liberally