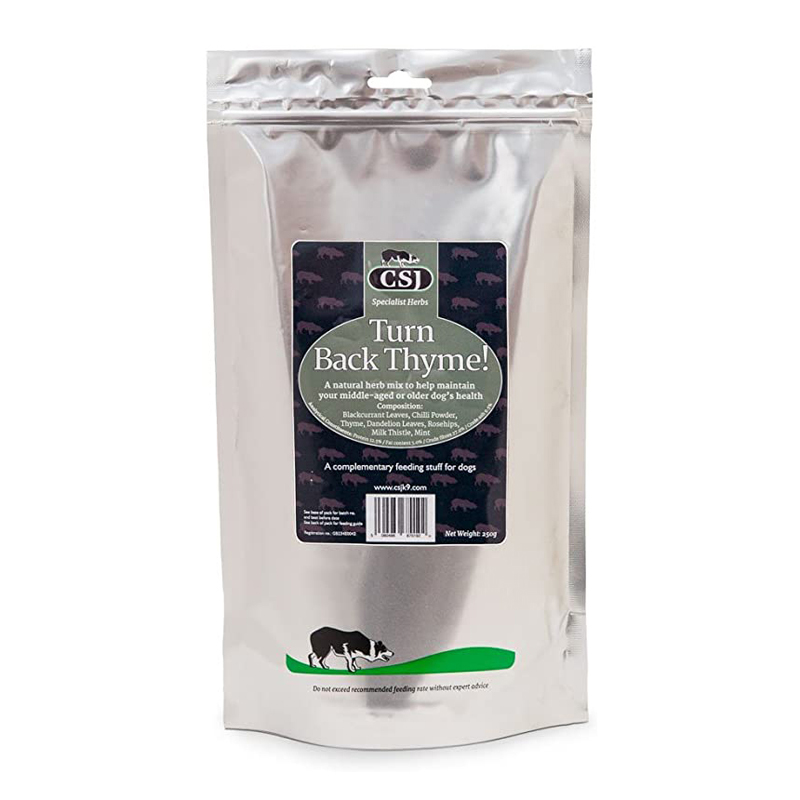 Formulated with older dogs in mind, with herbs for all round health
Blackcurrant and Thyme for the respiratory sytem and intestines
Aids stiffness, exercise, kidney problems, liver problems, and more
A daily dose of the mix should be added to your dog's dinner
---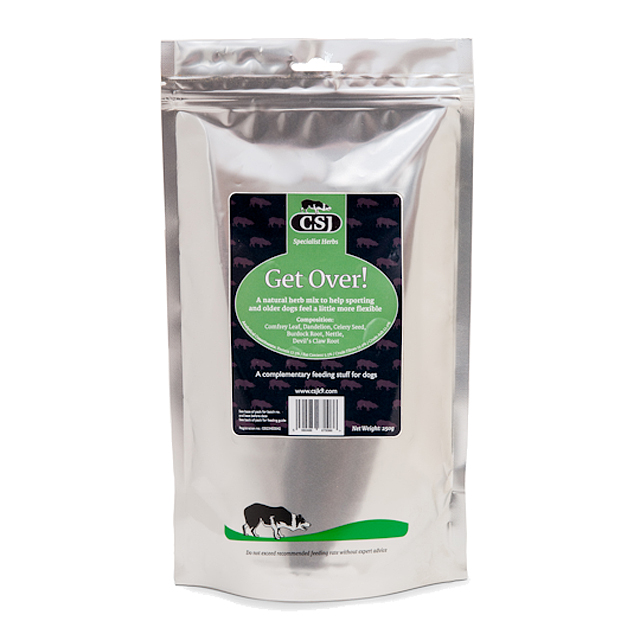 For very active or more mature dogs showing signs of old age
Helps relieve stiffness and can aid digestion
Especially useful in cold and wet weather
Extremely effective, without the need for pricey alternatives
---
A highly palatable, natural dog gravy which comes in a dry form
Mix with hot water before pouring over your dog's dinner
Use as a gravy in the winter, make cooling popsicles in the summer
500g - contains approx 40 servings
---
A highly potent herb that's aimed at aiding your dog's mobility
Contains Devil's Claw root, an extremely effective ingredient
'No Ake!' is perfect for when 'Get Over!' just isn't enough
A tiny dose, daily in their food, is all that's needed
Since using No Ake, my collie is enjoying her walks again. Would recommend.
---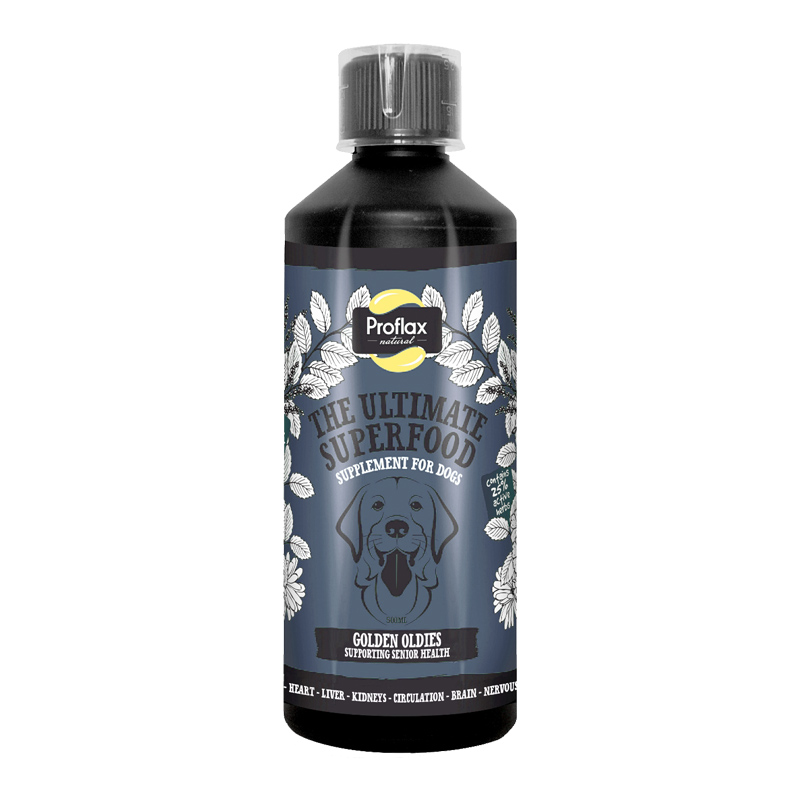 Golden Oldies has been formulated with the more mature dog in mind
Ideal for dogs who require extra support of the joints, heart, brain, etc.
100% natural supplement that contains 75% cold pressed flaxseed oil
Available in 250ml, 500ml, and 1 litre
---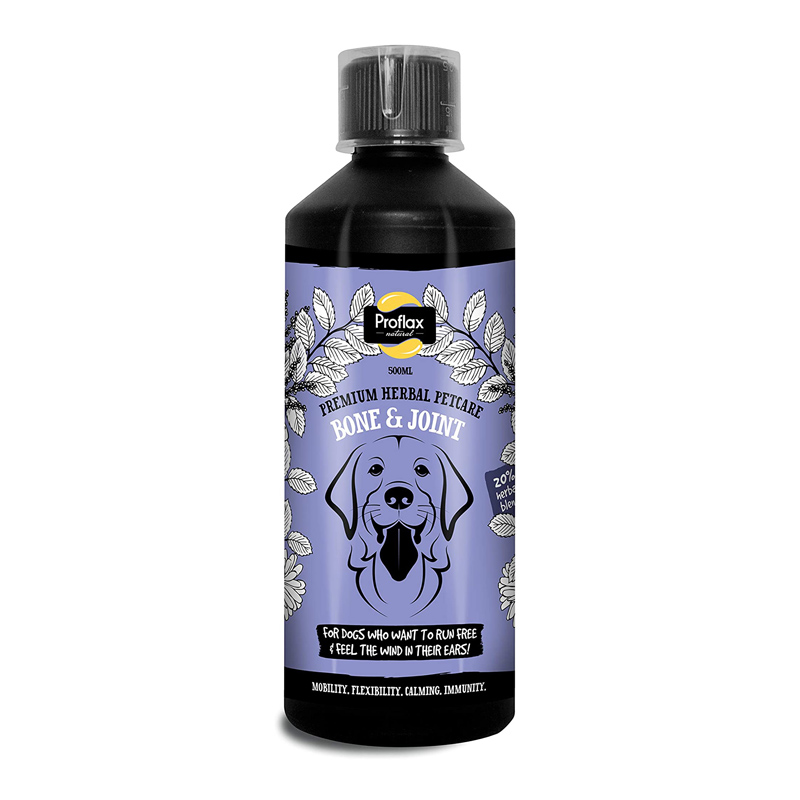 Contains 80% cold pressed flaxseed oil and 20% unique herbal formula
Helps to support bones, joints, ligaments, and aids circulation
Ideal for older or working dogs or those recovering from injury or operation
5-a-day nutritional support; vitamins, minerals, protein, fibre
Puppy likes it. Hope it helps with his growing alongside puppy formula.
---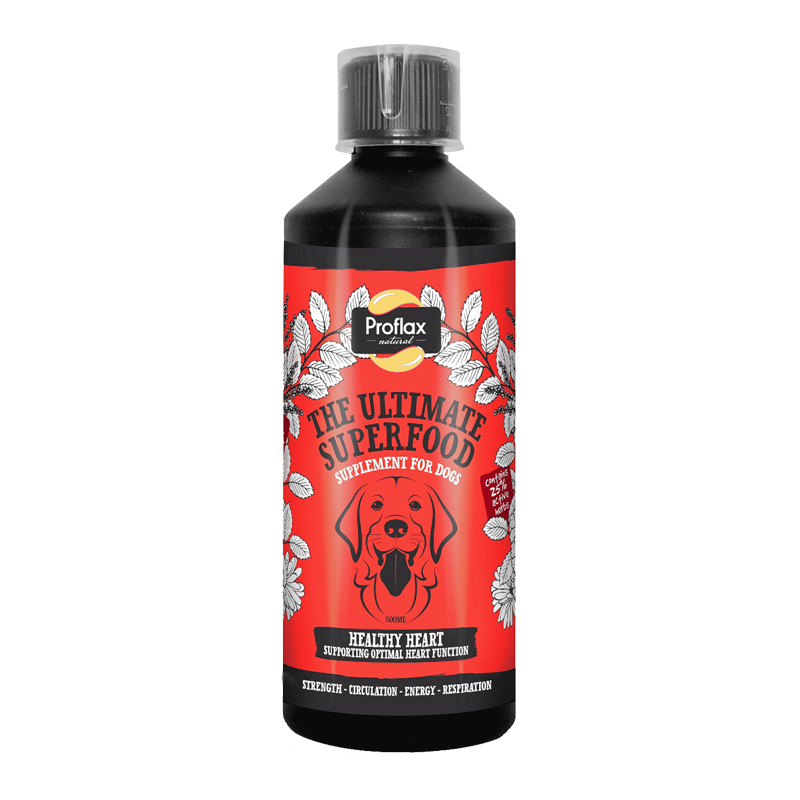 Proflax Healthy Heart is a premium 100% natural superfood supplement
Contains 7 fantastic high strength active herbal tinctures
Aids blood flow, normalises blood pressure, strengthen arteries, and more
Available in 250ml, 500ml, and 1 litre
---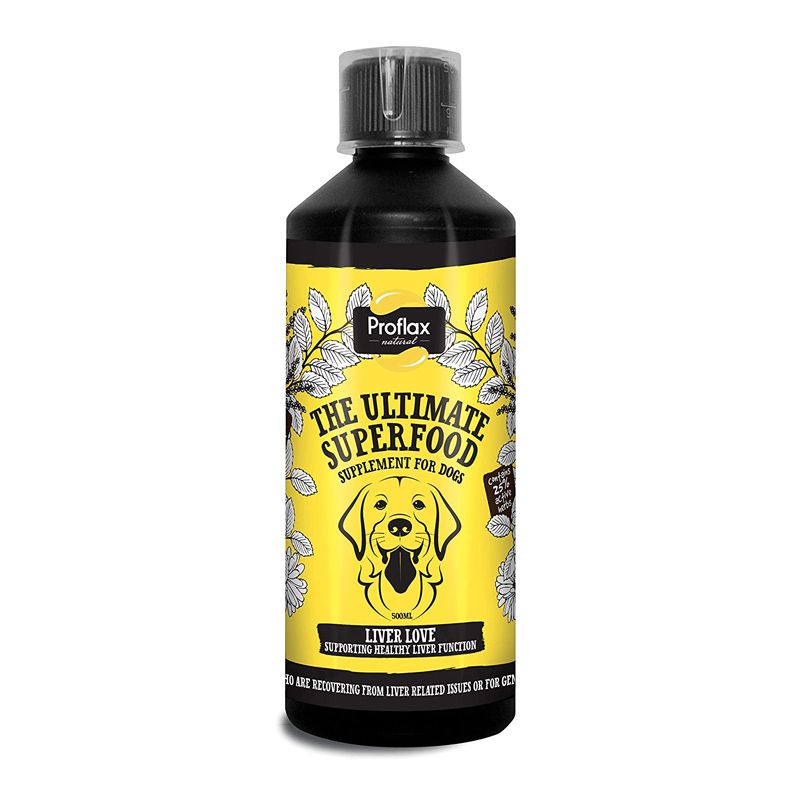 Proflax Liver Love is 100% natural and contains concentrated active herbs
Herbs formulated to offer powerful detoxification of the liver
These herbs have been selected by a holistic vet for maximum efficacy
Visible benefits can be seen in as little as 7 days
---
Omega Bounce is 100% natural and contains concentrated active herbs
Supports a healthy musculoskeletal system, liver and kidneys
Omega 3 supports heart, eye, brain & immune system
Great for active dogs, older dogs, or after an injury/operation
---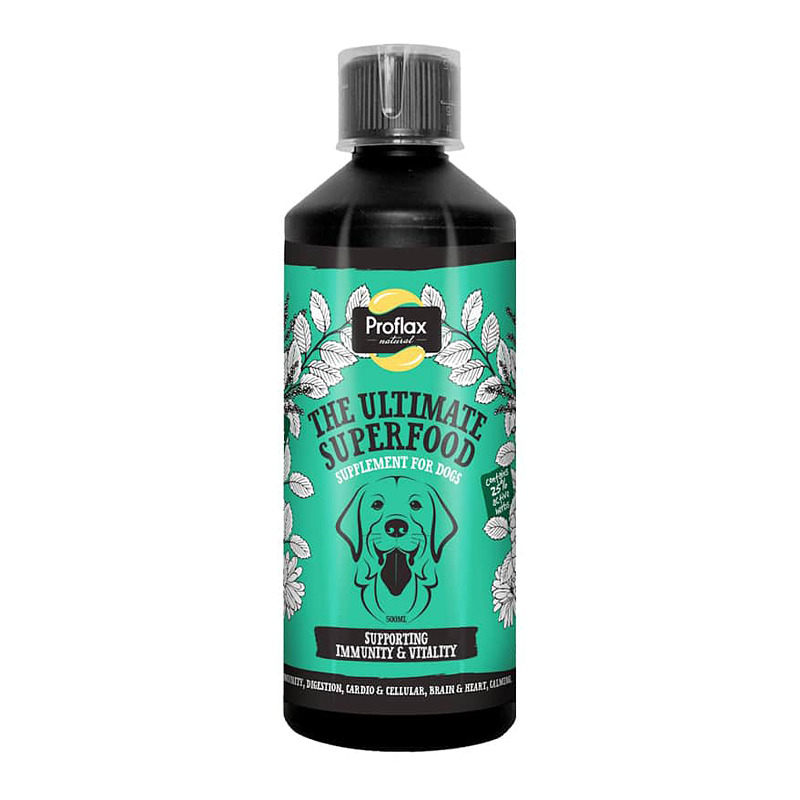 Increases stamina, promotes calmness, aids focus and concentration
Aids digestion and circulation, supports a healthy brain and heart
Balances metabolism and hormone function, keepsnimmune system strong
Cleanses the liver of any built up toxins, promotes emotional wellbeing