Neem has been used for years to support healthy teeth and gums
Neem, adaptogens, and essential oils in beneficial coconut oil
For best results, use with other Theraneem oral care products
Apply several drops to tooth or gums using your fingertip
---
Leaves even the most sensitive mouth feeling clean and refreshed
Mint or cinnamon, with supercritical extracts of neem leaf and neem bark
With Sea Buckthorn (high in fatty acids) for healthy gums
For best results, brush teeth twice daily, after each meal
I love this toothpaste. It leaves your mouth fresh and teeth really clean.
---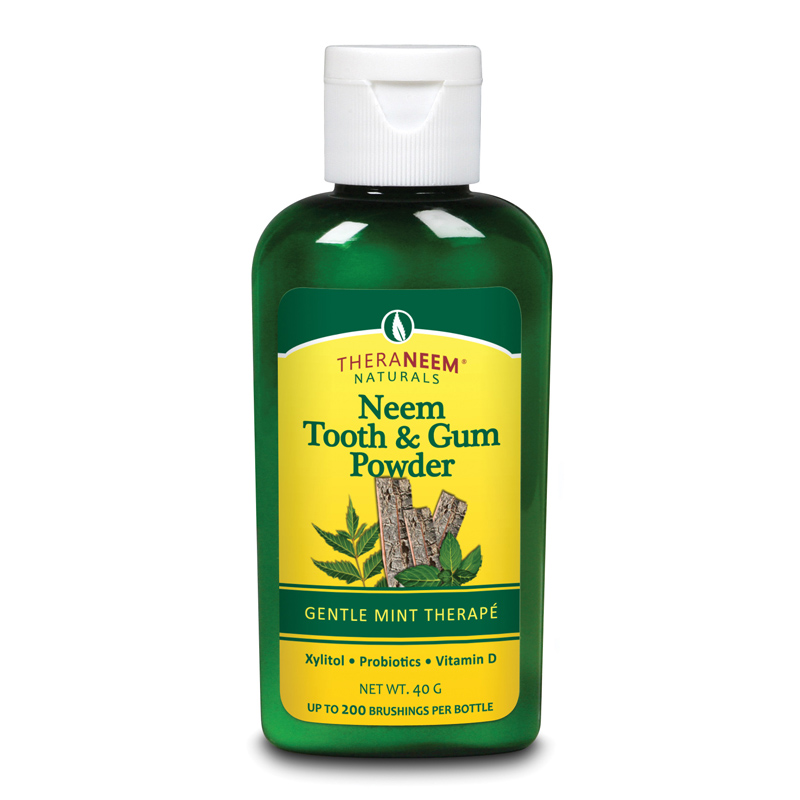 For an extra clean sensation, look no further than this award-winning product
Available in mint or cinnamon flavour
Contains concentrated organic neem leaf and neem bark
Cost effective - up to 200 hundred brushings per bottle
Great product. Leaves your mouth really clean and fresh.
---
The ultimate neem rinse to support your oral care regimen
Combining supercritical extracts of neem bark, neem leaf, cloves, and more
Gentle for sensitive individuals, giving fresher breath
Mint or cinnamon flavour, suitable for diabetics and children
Super mouthwash. I wouldn't use anything else.
---
50 yards of mint or cinnamon flavoured floss
Supports healthy teeth and gums with extracts of neem leaf and bark
For best results, use with TheraNeem Toothpaste or Tooth & Gum Powder
If you want your teeth to gleam, floss with Neem!
Within a week my teeth felt noticeably cleaner all day long!
---
Our Theraneem oral care pack is designed to save you money!
Available in mint or cinnamon flavours
Includes Theraneem toothpaste and mouthwash
For daily use over approximately one month
Been using this product for 3 years now. I haven't needed to see a hygienist in this time.
---
Intensively formulated with organic supercritical extracts
All well recognised for their positive contribution to oral hygiene
Bundle contains toothpaste, mouthwash, and supercritical extract of neem
Available in mint or cinnamon flavour